Before ISM
ISM are experts at removing black marks and all natural buffering from MHE on site.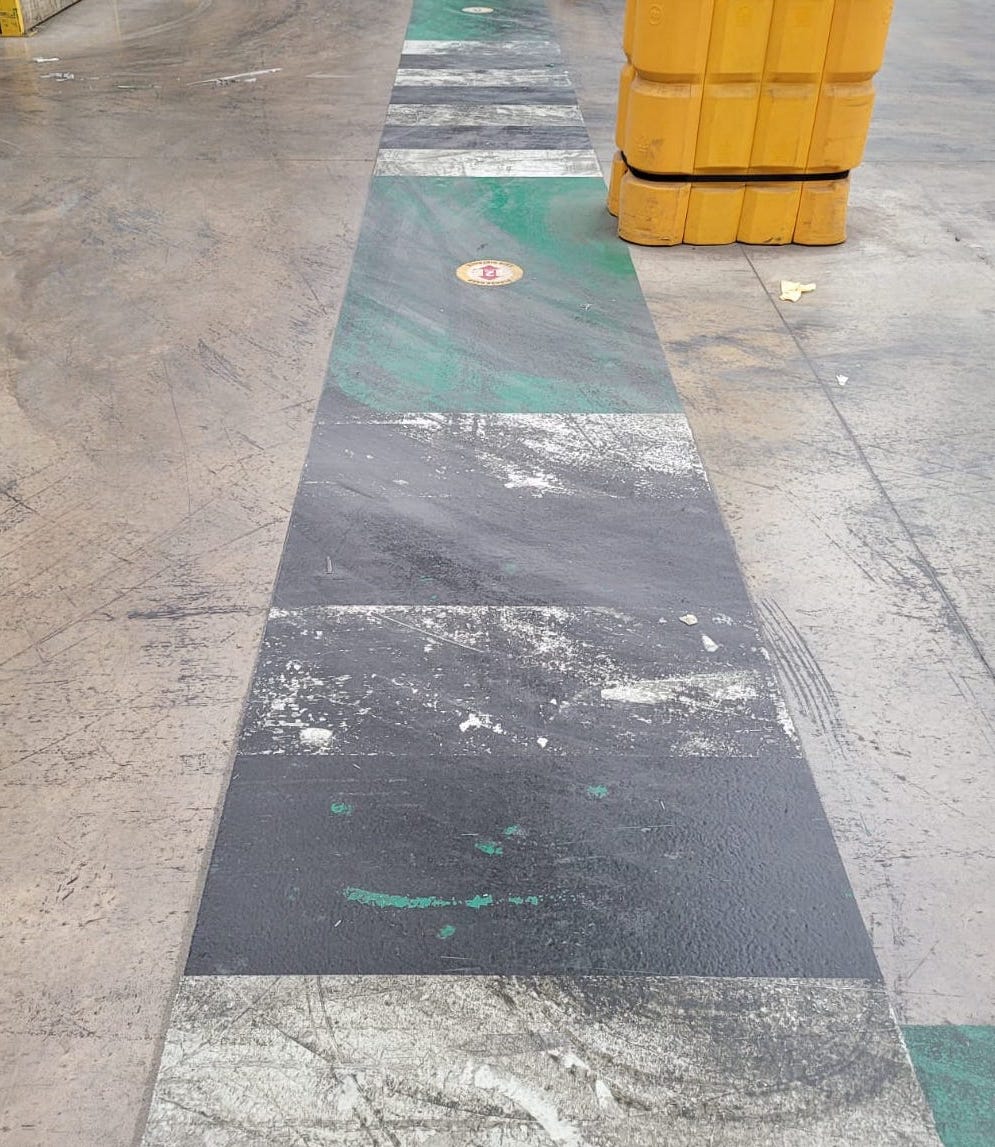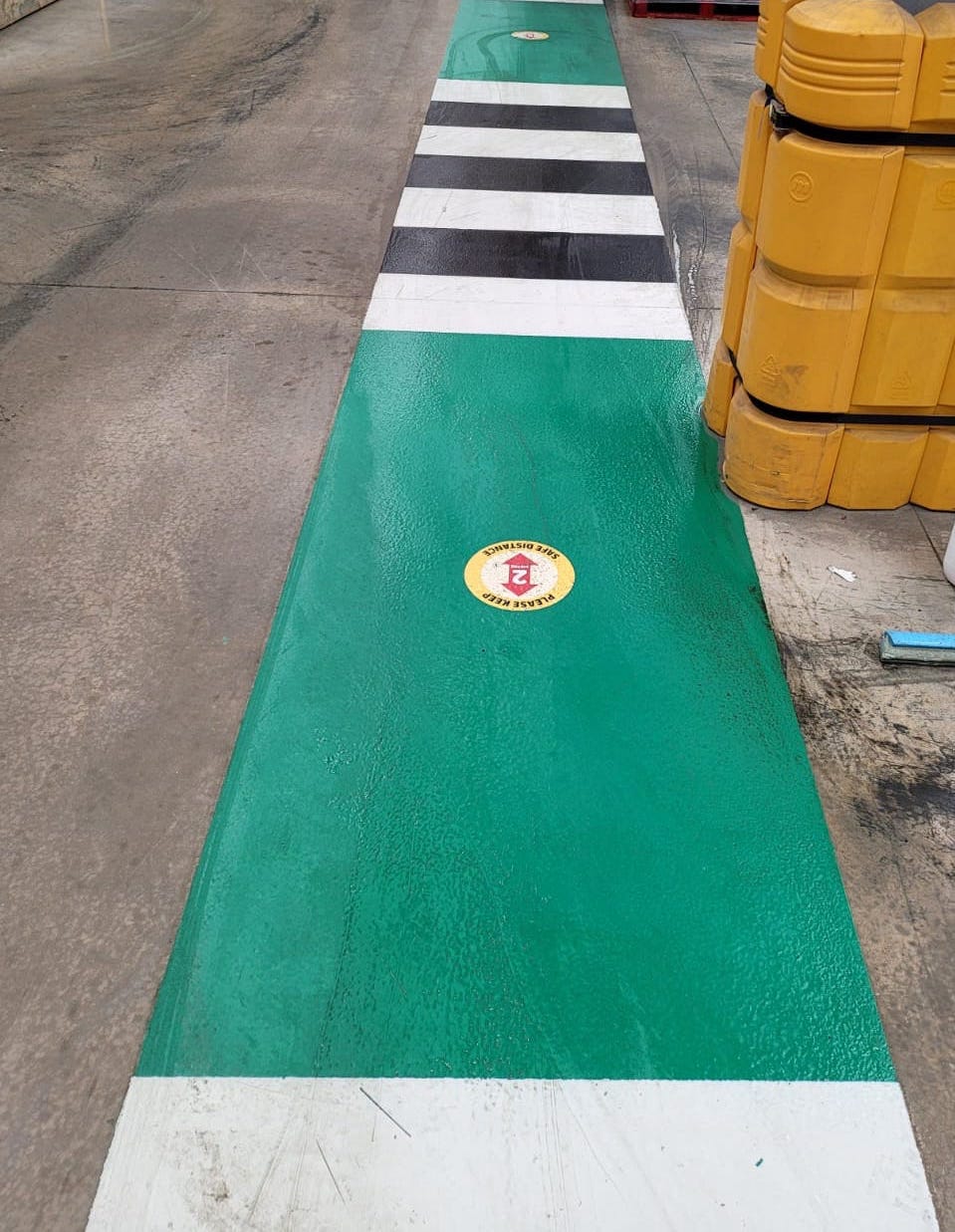 With ISM
We make old floors look like new; increasing health & safety standards and reducing the cost of re-painting line markings.
Deep Floor Cleaning
ISM understands the importance of clean floors, not only for appearance but also for health and safety. The processes that ISM have developed enables us to achieve unparalleled results.
Line Removal
ISM's Specialist Division is not only able to clean floors, but they can also remove any unwanted lines. The process leaves outstanding results without damaging the fabric of the floor surface.
High Level Cleaning
Our fully trained operatives are able to deep clean high level areas using specialist equipment.
Cladding Clean
ISM has extensive experience in deep cleaning the exteriors of buildings to ensure that the appearance of your building fits the image of your brand.