welcome to ISM the facilities services company
At ISM we are passionate about providing well managed facility services. We understand how to integrate these services with the least impact on site operations, so you can concentrate on your core business.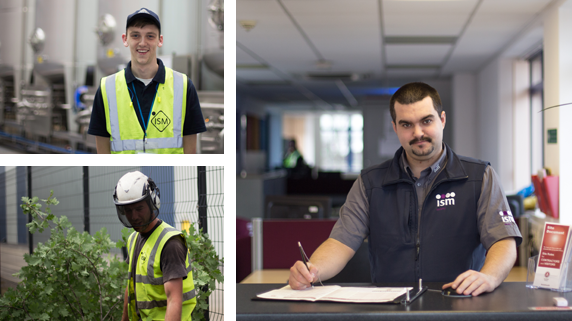 We offer a "new" approach to cleaning, maintenance and security by providing a highly trained, motivated and multi skilled workforce.
Our "one glove doesn't fit all" approach to providing FM services provides higher standards on budget for our clients. ISM designs each site process and manages them daily to ensure best practice is followed and cost savings can be identified and passed back to the site.
Our free on site survey provides a comprehensive proposal clearly demonstrating the long term, fixed cost benefits to using the ISM system. We also provide site visits to existing contracts to demonstrate clearly why ISM systems are more productive than the industry standard.
We do this by having a fully integrated management structure. Every member of ISM understands every aspect of our business. Our management team understand every nut and bolt of every tool we use and our newest staff at all levels are trained to understand ISM and its business outside their sites/roles.
This approach builds ownership and experience providing clear communication when planning and problem solving to improve services, providing your managers direct access 24/7 to their dedicated ISM Manager.
The ISM philosophy is simple, we retain our clients by providing high quality services at a fixed cost  with unparalleled levels of management and staff training. We invest extensively in developing new technology and cleaning process and produce our own readily biodegradable cleaning liquids. Our services include:
Cleaning Services
Waste management and recycling
Security
Building maintenance
Grounds Maintenance & Landscaping
Car park management
Office Cleaning & Janitorial
Reception and help desk operation and management