We can advise you on the most cost effective CCTV management systems and how to integrate them into your existing IT infrastructure.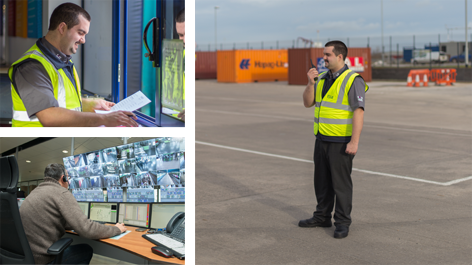 All our remote security systems incorporate the latest technology from our trusted suppliers providing the most cost effective commercial security systems and upgrades. We also provide a full monitoring capability using high quality remote camera and recording systems.
Surveillance is provided by highly trained operators 24/7. Camera access can be provided to client stakeholders via our secure cloud based servers and all equipment can be purchased or rented.
Remote camera access management reduces the cost of site security, reduces false alarm costs and criminal damage.
Call us today for a free design proposal, installation and maintenance program inclusive of:
Camera monitoring systems
ANPR systems
Intruder detection systems
Site perimeter intruder detection systems
Site access control systems
Vehicle and pedestrian entry systems
All of our security systems are managed via remote access and are fully maintained 24 / 7 by a team of highly skilled technicians.
cleaning:
office
warehouse
floor
high level
car parks
retail
chiller and freezer
evaporator
production line
machinery and plant
truck and trailer
cladding
builders cleans
line mark cleaning
roof and guttering
drain
recycling and waste management
pallet bay
yard
security:
manned solutions
cctv solutions
site access control
warehouse
car park
reception and telephone services
mobile solutions
landscape:
tree maintenance
hedge and shrub maintenance
grass cutting and strimming
herbicide spraying
turf management
planting and design
hard landscape maintenance
stump grinding
chipping and mulching
maintenance:
painting
basic plumbing
basic carpentry
basic production machinery and plant
general
roof and guttering
drain