ISM has a proven track record of providing high quality services to a wide range of  production sites throughout the UK including the drinks, food and transport industries. ISM FS design individual production facility management programs and provide comprehensive audit systems. Our innovative hygiene processes and security services provide the highest quality standards to meet all site accreditation and health and safety requirements.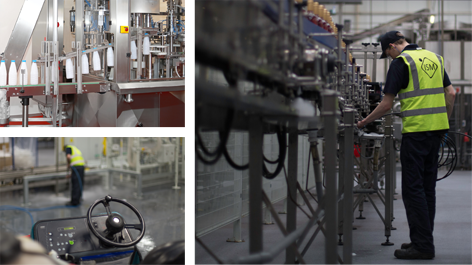 ISM FS understands that your product is the main focus. Whether you produce wine, food or build trains, the hygiene solution must create no impact on daily production. This is where experience counts. ISM has extensive experience providing hygiene services within production lines and production floors and where it is stored as well as the product itself!
ISM FS focus on real time cost effective services. Our highly trained managers have a real passion for quality and provide extensive training to provide a multi skilled workforce that works seamlessly alongside your production teams.
"Whatever the product and whatever the challenge ISM FS provides both innovation and experience to ensure your production site machinery, equipment and floors are cleaned to the highest standards with the least impact on daily operations".